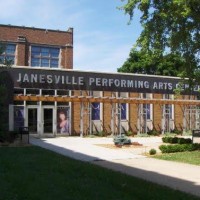 The United Arts Alliance kicks off it's 20th anniversary with the 5th annual Janesville Area Creativity Awards.
United Arts Alliance President Allen Jeannette says the event takes place Friday at 6:00 p.m. at the Janesville Performing Arts Center.
The event will feature food, cocktails, voting for peoples choice awards, and the awards presentation will take place at 7:00 p.m.