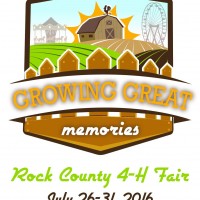 This year's Rock County 4-H Fair grandstand lineup includes Parmalee with opening act Jordan Rager on Thursday, Eric Pasley on Friday, and Diamond Rio with opening act William Michael Morgan on Saturday.
Entertainment Committee Chair Julie Johnson says the acts for Tuesday, Wednesday, and Thursday have yet to be announced but they will all be local.
Johnson says the best part about all of this year's entertainment, is that it's free with the regular price of admission.
The Rock County 4-H Fair runs Tuesday, July 26th through Sunday, July 31st.