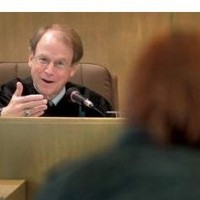 Governor Scott Walker doesn't seem to want Rock County Circuit Court Judge Richard Werner's bench to sit empty for long.
Walker announced Friday that he's seeking applications from those interested in appointment to the Branch 6 seat that Werner is retiring from on August 5th.
The appointment would last until April of 2017, at which point the appointee has the option of running for election.
Applications are due at 4:00 p.m. on May 20th.