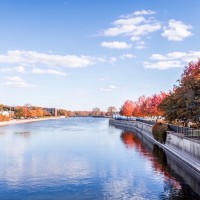 A festival in Janesville celebrating American Workers since 1991 is back this year after a one-year hiatus.
Labor Fest organizer Ivan Collins says the free event in Janesville's UAW Grounds is taking place from Saturday, September 3rd through Monday, September 5th.
Collins says the festival reminds the city's residents of Janesville's blue-collar past.
Collins expects about a few thousand people to turn out to the free Labor Day Weekend event that for him, is an affordable way for people to relax.
The festival culminates in one of the region's biggest parade's in downtown Janesville on Labor Day.