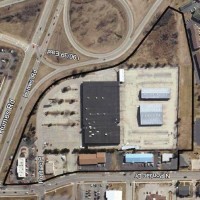 The former Menards building on the corner of Highway 14 and I-39/90 in Janesville is one step closer to redevelopment.
City Economic Development Director Gale Price brought a new tax incremental financing district intended to facilitate the project before the City Council Monday night.
The 18.64 acre TIF 37 would also include five other adjoining parcels facing North Pontiac Drive.
A developer intends to transform the main building into a multi-tenant retail space, and tear down the accessory buildings.
The City Council approved creation of the new TIF district in a unanimous vote.