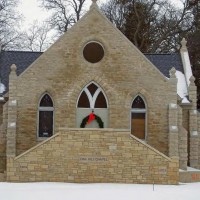 After three years, the restoration and repair of the Oak Hill Chapel in Janesville is entering it's final phase.
Friends of Oak Hill Chapel Co-President Richard Snyder provided an update on the project's progress to the Janesville City Council Monday night.
Snyder says he hopes to have the building open by the end of September.