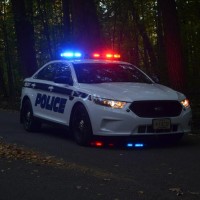 Beloit Police hope the public can help shine some light on a recent vehicle theft.
According to the department's Facebook page Monday morning a heavy-set Hispanic man wearing a white t-shirt took a vehicle from the 1900 block of St. Lawrence Avenue.
The vehicle a short time later in the area of Burton and Cleora.
Police are hoping someone who lives in the area may have seen the suspect taking or leaving the vehicle.