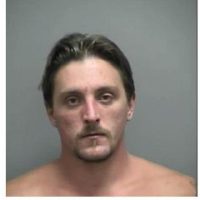 UPDATE (#4) 9:15 p.m. Saturday from the Rock County Sheriff's Office
Investigators who had been analyzing Jakubowski's manifesto stated that he expressed some anti-religious views in his manifesto. Therefore, on Sunday April 9, 2017, as a precautionary measure, the Rock County Sheriff's Office and Janesville Police Department will be increasing patrols in the area of churches and places of worship. There is no specific threat to any particular church or religious group.
The intensive manhunt for Joseph A. Jakubowski (M/W, DOB: 07/21/84, 5'10", 200 lbs, green eyes and brown hair) continues. Investigators are working around the clock to locate and apprehend Jakubowski who is considered "armed and dangerous". The public is reminded not to approach Jakubowski but to immediately call 911 if he is sighted.
A tip received earlier this evening led law enforcement to conduct a search of a residence (811 Glen Street, Janesville) utilizing two tactical teams at 6:10PM. Unfortunately, the lead turned out to be unfruitful as Jakubowski was not located.
The community continues to provide investigators with outstanding assistance and cooperation, contributing to hundreds of tips and leads to follow in this investigation. However, local, state and federal law enforcement officers continue to seek information in this investigation. If anyone has any information regarding Jakubowski, please contact either "911" or 1-800-CALLFBI (225-5324).