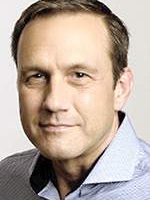 House Speaker Paul Ryan of Janesville may not be holding any public town hall meetings, but his Republican challenger for the first congressional district seat is.
Paul Nehlen says he'll hold the first in a series of town hall meetings Thursday, July 27th in Delavan.
The free, public event will take place at 6:00 p.m. at the Delavan Community Park Building on South Shore Drive.
Nehlen faces Ryan in the Republican primary next August.