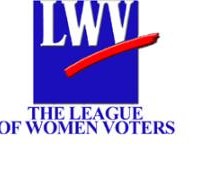 Members of the public are invited to the Janesville League of Women Voters Membership Meeting on Thursday, September 14, 2017 at 5:30 p.m. in the Bodacious Brew 119 N Main Street in Janesville, Wis.
Guest speakers Jim Degan, Nutrition Manager for Janesville School District and Jessica Locher, Associate Director for ECHO will lead a discussion regarding food security for children in our community. The event is free and please bring a friend! The League is collecting non-perishable donations for ECHO.
Come see how you can make a difference in local, regional and national issues as a member of the Janesville League of Women Voters. 
The all-volunteer local League of Women Voters of Janesville is a non-partisan organization which works to register voters, host candidate forums, study local, state, and national issues and to bring informative programs to the citizens of Janesville and northern Rock County. Visit our website, www.lwvjvl.org/ or follow us on Facebook to stay informed.