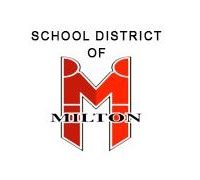 Milton Middle School students and their families are being treated to a Janesville Jets hockey game courtesy of First Community Bank.
The Jets are hosting the Minnesota Magicians Friday at 7:00 p.m. for "Milton Community Night."
Those who bring in a Milton Community Night Flyer available at the School District's Central Office or at First Community Bank will get into the game for free.
Milton Superintendent Tim Schigur says "We are extremely grateful of the partnerships we enjoy with the Janesville Jets and wish to express our gratitude to First Community Bank, who has invited us to participate in this great event ". We look forward to a great turnout and an exciting game of Janesville Jets Hockey".