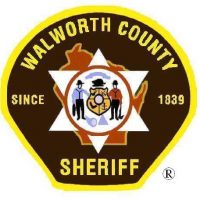 A 37-year-old Lake Geneva man is dead following a two-vehicle head-on crash involving a semi Tuesday evening in Walworth County.
The Walworth County Sheriff's Office says deputies were dispatched to the crash on Highway 12 in the area of South Road in the Village of Genoa City shortly before 7:30 p.m.
Investigation determined that a mini van driven by Allen Bates was heading east on Highway 12 when it crossed the centerline and struck a westbound semi driven by a 59-year-old Michigan man.
While the semi driver wasn't hurt, Bates was pronounced dead at the scene by the Walworth County Medical Examiner.
The crash remains under investigation.