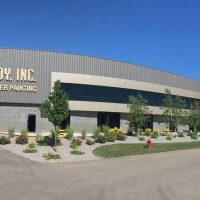 United Alloy in Janesville is proposing a 100,000 square foot expansion adjacent to their existing facility on Kennedy Road.
Economic Development Director Gale Price says Monday night the Janesville City Council will consider providing a helping hand.
The Janesville City Council will consider utilizing Industrial Revenue Bond Financing for the project on Monday night. If approved it would allow the company to finance up to $10 million with a low fixed interest rate and no liability to the City.
The City Council will hold a public hearing before considering approval of the financing on Monday evening.