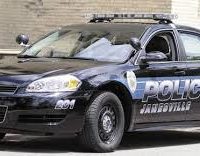 The Janesville Police Department is looking for the driver in a hit and run accident.
Officers responded to the intersection of East Milwaukee Street and North Wright Road just after 6:00 Friday night.
The suspect vehicle is believed to be a dark colored Chevrolet Avalanche with heavy front end damage as well as damage on the passenger side.
Anyone with information on the suspect vehicle is asked to contact Rock County Dispatch's non-emergency number at 608-757-2244.