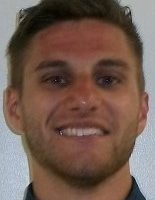 Another Beloit teacher is accused of sexually assaulting a student.
According to a news release, Beloit Police arrested 24-year-old Tyler J. Edge of Chippewa Falls on suspicion of repeated sexual assault of a then 14-year-old student at Beloit Memorial High School and at his home in South Beloit last spring.
Edge was employed with the School District of Beloit as a long-term substitute teacher from August of 2016 until July of 2017. He's currently a teacher in the Chippewa Falls School District and has been placed on unpaid leave.
Edge is charged in Rock County Court with sex assault of a student by school staff and repeated sexual assault of the same child.