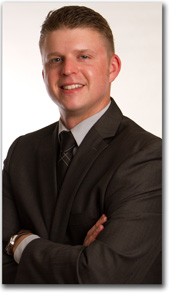 HOMETOWN:  Milton, WI
HOW DID YOU GET STARTED IN RADIO?
I responded to an ad for a part time board op position here in Janesville, met with Tim and the rest is history!
HOBBIES:
Music-I love writing, recording, listening, or just jamming with some friends.  I also enjoy a good round of golf, bowling, being outside in general, and spending time with family and friends.
FAVORITE "CELEBRITY" ENCOUNTER:
Not Sure
WHAT WOULD YOU BE DOING IF YOU WEREN'T IN RADIO?
They're kind of polar opposites, but either working in a recording studio or just being some kind of farmer!  Music is my passion, but I also enjoy the outdoors, tangible hard work and just some good old peace and quiet sometimes!
FAVORITE QUOTE:
"Time to make the donuts."  I also can't seem to turn down an opportunity for a "That's what she said!"