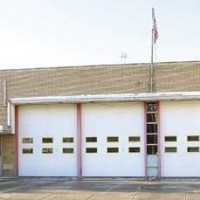 The community pays it's respects to the nearly 60-year-old Central Fire Station.
Firefighter Chad Hanson spoke of the building's history during a closing ceremony Friday afternoon.
Other speakers included Fire Chief Emeritus Larry Grorud, Speaker of the House Paul Ryan, the department's oldest living retiree Gordy Rasmussen, and family members for two of the four men killed in the line of duty during the department's 164 year history.
The fire department moved into the new $10 million building next store about a week and a half ago. A dedication ceremony for the new building is planned for June 2nd.