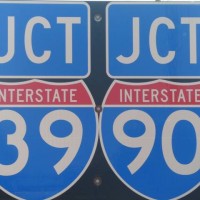 A semi trailer fire causes a backup on the interstate overnight.
The Rock County 911 Communication Center says the incident was reported just after 3:00 Saturday morning in the northbound lanes of I-39/90 at mile marker 164 near Edgerton.
According to officials with the Wisconsin State Patrol, the driver of the semi received minor injuries.
Both northbound interstate lanes were blocked for about 15 minutes. Eventually a single lane opened up, and by 5:15 both northbound lanes were open again.
The State Patrol says traffic had backed up about a mile.