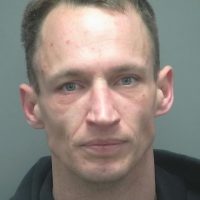 Tips from the public help lead to the arrest of a 32-year-old Janesville man in connection with the theft of more than $2,500 from a local tavern.
Janesville Police released surveillance photos of a suspect who they say waited until the bartender at Taasbag's was distracted and then walked behind the bar and took a money bag containing several thousand dollars. The theft occurred around 11:30 Friday night.
Janesville Police say Sunday afternoon officers took Joseph Kjornes into custody on a restraining order violation and later arrested him for felony theft greater than $2,5000.
The incident remains under investigation.