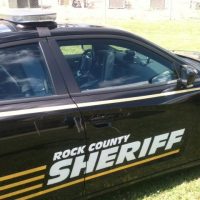 Highway 14 in Union Township is closed in both directions for more than seven hours due to a four vehicle crash involving two semis.
The Rock County Sheriff's Office says deputies were dispatched to the crash near Holt Road just before 8:00 Wednesday morning.
Investigation determined that a car driven by a 23-year-old Madison woman was stopped southbound on 14 waiting to turn east it was rear-ended by a semi driven by 21-year-old Ethan Luke of Mauston.
The impact sent the car into the path of a northbound semi driven by a 33-year-old Genoa City man. The first semi then slid out of control and overturned on top of another car driven by a 31-year-old South Beloit woman.
Fire personnel had to use special equipment to extricate the South Beloit woman from her vehicle, and she was air lifted to a Madison hospital.
The Madison woman was also transported to an area hospital with non-life threatening injuries.
The two semi drivers were unhurt.
The accident remains under investigation.