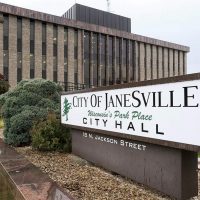 The City of Janesville's proposed 2018 budget includes more spending on public safety.
Acting Finance Director Max Gagin says overall the 2018 budget is up five-percent over this year's budget.
Under the proposed 2018 budget, the average homeowner would see about a $40 increase on their property tax bill.
Gagin says while the budget maintains current service levels, it calls for adding two police officers and three firefighters.
Citizens will have a chance to weigh in on the City's spending plan during a public hearing Monday night at 6:00.