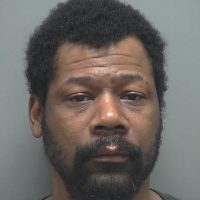 A 42-year-old Janesville man is arrest for third offense operating while intoxicated with a 14-year-old child in the vehicle.
The Rock County Sheriff's Office says a deputy observed a vehicle with expired registration and a defective taillight just after 8:00 Friday morning.
The deputy stopped the vehicle, and the driver, Joseph D. Rucker displayed sign of impairment.
After performing field sobriety tests Rucker was place under arrested for operating a motor vehicle while under the influence of intoxicants with a passenger under the ages of 16 as well as operating after revocation, and ignition interlock device requirement violations.
A 14-year-old boy was a passenger in Rucker's vehicle.
Rucker is due in court Monday afternoon.