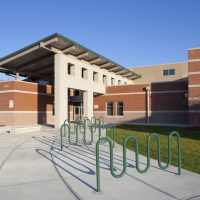 Whitewater Middle School is placed on lockdown for a little over an hour Thursday morning after a written bomb threat was found.
The Whitewater Police Department says officers responded to the school shortly before 11:00 a.m. and searched the building along with school staff.
No suspicious devices were found and classes resumed on their normal schedules at noon.
During the lockdown all other Whitewater School District buildings were placed on heightened awareness as a precaution.
So far no arrests have been made and the incident remains under investigation.