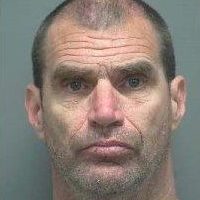 Janesville Police are alerting residents about a convicted pedophile who plans on moving into a motel less than a half mile from Craig High School.
53-year-old Kevin W. Spaulding has three convictions for sexual assault of a child in 1990, 1993, and 2007.
Spaulding also plead guilty in Rock County Court last month to violating the terms of his lifetime supervision.
Janesville Police say on Monday Spaulding is moving in to the Lannon Stone Motel at 1524 E. Racine Street.
According to the terms of Spaulding's supervision with the Department of Corrections, he is not allowed to have contact with minors, he must not consume alcohol or drugs, and he must cooperate with GPS monitoring.