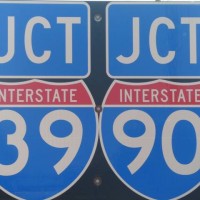 Motorists traveling southbound on the Interstate Thursday afternoon may want to plan head.
The Wisconsin Department of Transportation says that one of the southbound I-39/90 lanes near Janesville will be closed from 1:30 until 3:30 p.m.
Project Communications Manager Steven Theisen says crews need to reset concrete girders that were moved out of place during a traffic accident earlier in the day.
Motorists are advised to plan ahead and allow extra time to safely reach their destinations.