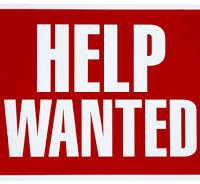 The School District of Beloit will host an Employment Fair from 5 – 7 p.m. on Monday, Feb. 12 at Fruzen Intermediate School located at 2600 Milwaukee Road in Beloit.
Candidates should bring several copies of their resumes to share. Directors, supervisors and principals will be on site to meet candidates and answer questions. The district has current openings as well as anticipated ones for the 2018-19 school year.
"As the School District of Beloit continues its recruitment efforts and in the spirit of Grow Your Own, we want to tap into the talent pool right here in our own Beloit community," said Dr. Darrell L. Williams, Interim Superintendent. The district is recruiting for a number of positions; including, professional educators, student services personnel, para-professionals, subs, administrators, nurses, and more.
Representatives will be available to discuss Department of Public Instruction (DPI) licensing and certification requirements. "We welcome all candidates and look forward to meeting everyone at our fair. We are always excited about the opportunity to share and discuss the School District of Beloit with great people," said Interim Assistant Superintendent of Administration, Operations and Equity Anthony Bosco.
Aramark (food service), ABM (building and grounds) and Durham (transportation) will also be present to recruit new employees. The event is open to the public. Bilingual and minority candidates are strongly encouraged to attend.
To search current openings for the School District of Beloit, visit the Wisconsin Education Career Access Network at wecan.education.wisc.edu.