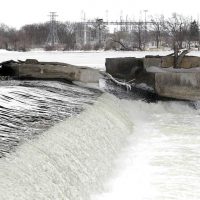 At least one Janesville City Council member isn't impressed with the fact that bids for removal of the Monterey Dam came in about $400,000 more than project estimates.
Jens Jorgensen was the lone "no" vote Monday night when the council voted to award the contract to Drax Incorporated out of Madison.
Despite the fact that bids came in high, City staff worked with Drax to reign in costs, with the total contract totaling just under $1.3 million.