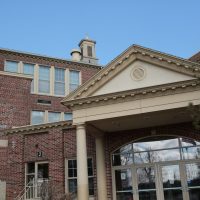 A spokesperson for the Janesville School District confirms the Wilson Elementary School was placed on soft lock down for a short time Thursday.
The soft lock down means students were allowed to move about within the building but nobody was allowed in or out.
The Rock County Communications Center says a caller reported a man running with a gun in the area of the 100 block of Linn Street at 12:25 p.m.
No word on whether any arrests have been made.