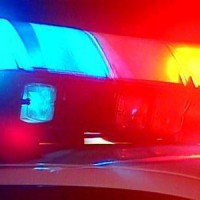 Two people are dead and another is in the hospital following a shots fired incident early Sunday morning in Walworth County.
Delavan Police say officers responded to a report of shots fired just after midnight at an apartment on the 100 block of North Walworth Street in the village of Darien and found two dead men – one outside the residence, and one inside.
A female was also found with a gun shot wound and she was taken to a local hospital.
Police say the body outside appeared to have a self-inflicted wound and the body inside had more than one gun shot wound.
The incident remains under investigation.