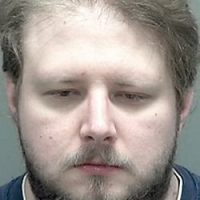 The Beaver Dam man accused of a disturbing sexual assault in Evansville is held on $3,500 cash bond.
According to a criminal complaint, 32-year-old Tyler J. Brazee followed a woman home from Janesville back to Evansville.
Assistant District Attorney Scott Dirks said Brazee approached the victim outside of her home, touched her inappropriately and exposed himself to her.
According to a criminal complaint, Brazee lied to police about where he was at the time of the crime before eventually claiming he followed her home because she cut him off while driving.
He is charged with disorderly conduct, battery, lewd and lascivious behavior and 4th degree sexual assault.