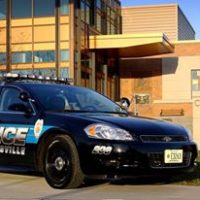 Recently, Janesville Police have heard of a number of scams where individuals posing as Social Security employees call and ask for personal information like your name, Social Security number and bank account information. The caller alleges that we need this information so we can issue you additional funds or rebates or they allege that because of a computer glitch your personal information has been lost.
Advice from Social Security:
In an effort to combat such scams, Janesville Police want to make one thing perfectly clear: Social Security will not send you an email asking you to give us your personal information, such as your Social Security number, date of birth, or other private information. If someone saying they are from Social Security does email you requesting information, don't respond to the message. Instead, contact your local Social Security office or call us at 1-800-772-1213 (TTY 1-800-325-0778) to se e whether we really need any information from you.
Reporting Scams:
To report suspicious activity, please call the OIG Hotline at 1-800-269-0271. (If you are deaf or hard of hearing, call the OIG TTY number at 1-866-501-2101.) A Public Fraud Reporting form is also available online at OIG's website: https://www.socialsecurity.gov/fraudreport/oig/public_fraud_reporting/form.htm.