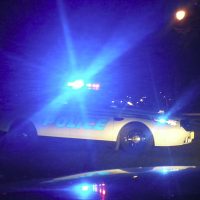 Beloit police are investigating the death of Janesville man on Beloit's west side as a homicide.
Beloit police were dispatched just before 12:30 Saturday afternoon to the 800 block of Vine Street for a report of a subject down.
The Rock County Medical Examiner's Office says preliminary autopsy results confirm that 28-year-old James M. Tomten of Janesville died as the result of homicidal firearm trauma.
No arrests have been made.
Beloit Police believe the victim and the suspect "had a relationship or knew each other in some fashion, and therefore don't believe there's an ongoing threat to the community."
WCLO will be broadcasting a 2:00 p.m. news conference on Facebook live.