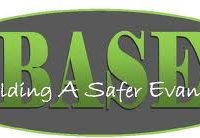 Join Building a Safer Evansville (BASE) as they host a Narcan Overdose Death Prevention Training on April 17th from 6:00 to 700 PM at the Eager Free public Library, 39 W Main Street
Evansville. This community education opportunity is lead by the AIDS Resource Center of Southern Wisconsin.
There is no cost for attending this training and the Naloxone kits are provided to participants at no cost. This training is recommended for anyone at risk of an opioid overdose, friends and family of someone at risk, healthcare, outreach and social service providers. Participants will learn how to recognize the signs of an overdose, the steps to administering Naloxone and how TO SAVE A LIFE.
For more information for about this training , please visit the BASE (Building a Safer Evansville) Facebook page!