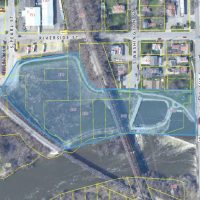 The City of Janesville is apparently trying to draw attention to the good fishing in one of it's parks.
Parks Director Cullen Slapak says he's proposing to rename a portion of Monterey Park as Anglers Park.
The Janesville City Council is expected to forward the proposal to the Parks and Recreation Advisory Committee when they meet on Monday night.