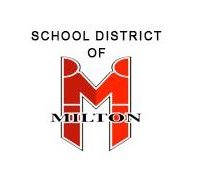 All 4-year-old kindergarten students in the Milton School District will be eligible to take the bus to school next year regardless of where they live.
The school board on Monday unanimously approved offering busing services to all families of 4K students. Previously, students had to live more than 2 miles from school to be eligible.
The expansion makes 30 more families eligible for 4K busing.
The committee is considering offering group pickup points in neighborhoods with more than one student riding the bus to reduce stops.
Milton East principal and 4K program coordinator Jennifer Cramer says expanding busing availability would bring no additional cost to the district this year.