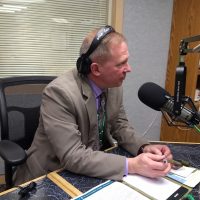 A summer survey of downtown properties in Janesville shows the vacancy rate of commercial properties increased last year.
City manager Mark Freitag said the rate increased from 20.6 percent in 2018 to 21.8 percent this summer.
First-floor vacancy also increased from 19 percent to 20.4 percent.
Freitag admits those are trending in the wrong direction, but he's encouraged by the new businesses still planning to come to downtown Janesville.
The city plans to continue monitoring the vacancy rates moving forward.