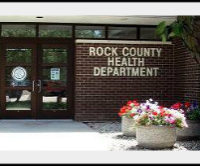 Rock County joins other counties in Wisconsin and issues a local version of Governor Tony Evers' safer-at-home order.
Rock County Public Health Officer Marie Noel-Sandoval announced the order late Wednesday night after the Wisconsin Supreme Court overturned the governor's extended order.
The local order adopts the provisions of the Wisconsin Department of Health Services emergency orders No. 28, 34 and 36, which include Evers' safer-at-home restrictions and his two follow-up orders "turning the dial" to reopen the state.
Essentially, Rock County will continue under the rules in place prior to the court decision.
Sandoval said the order is effective immediately and set to last until May 26, the expiration set for the Governor's extended order.
Rock County joins officials in Madison, Green Bay and Milwaukee who issued similar orders following the state court ruling.
You can read the county's full emergency order below.