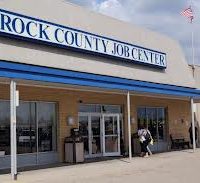 The unemployment rate in Janesville and Beloit went down from April to May, but the combined metropolitan area in Rock County finished with the state's highest jobless rate for the second straight month.
The latest Department of Workforce Development employment data lists the Janesville-Beloit area with a 13.6 percent unemployment rate, down from 15.8 percent in April.
The next closest metropolitan area in unemployment rate from May was the Milwaukee-Waukesha-West Allis area at 12.6 percent.
When broken down by individual cities, Superior has Wisconsin's highest jobless numbers at 17.5 percent. Janesville ranks fifth-highest at 14.8 percent and Beloit is tied with Racine for sixth at 14.6 percent.
Janesville peaked in April at 17.1 percent unemployment, with Beloit not far behind at 16 percent.
Overall, Rock County's unemployment rate in May ranked as the state's 18th-highest among counties.