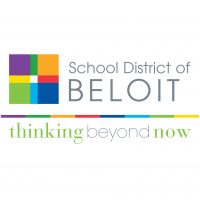 The School District of Beloit updates its free meal distribution program to add more meals for children and make it easier for parents.
Starting next week, the district will only make grab-and-go meals available on Mondays and Thursdays, but each distribution will allow parents to pick up meals for multiple days.
Instead of having to come five days a week to get breakfasts and lunch, parents can get meals for Monday, Tuesday and Wednesday during the Monday pickup, and on Thursday they get meals for Thursday, Friday, Saturday and Sunday.
The district is also offering delivery of these free meals for any child age 18 and under, regardless of if they are enrolled in the district.
Staff have distributed over 230,000 meals since the start of the pandemic, which includes nearly 15,000 gallons of milk, 96,000 apples, seven pounds of cereal per child and 14 pounds of broccoli per family.