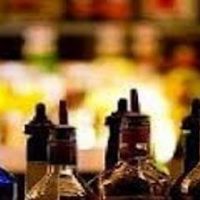 The Janesville City Council's liquor license distribution is causing frustration for local prevention agencies.
Members of the board of directors for Janesville Mobilizing 4 Change expressed disappointment Thursday with the council granting a Class A liquor license for a new Kwik Trip despite a negative recommendation from the Alcohol License Advisory Committee.
JM4C Director Erin Davis said the availability of alcohol in the community leads to more negative health outcomes, especially for young people.
The city council often models Janesville after its peer cities, but Davis pointed out that many of those Wisconsin communities have alcohol issues worth avoiding.
JM4C board members want to see more resources available for people struggling with alcohol addiction, rather than more liquor licenses given out.
The city council is exploring changes to its quota policy, which it has exceeded for new business developments like Kwik Trip.