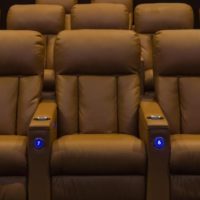 Local movie theaters which have been shuttered for months due to the COVID-19 pandemic get some relief in the form of grants from the state.
Classic Cinemas in Beloit CEO Chris Johnson says his theater was awarded $146,198.
Johnson says the grant will allow his theater to reopen in the spring when he expects new movies will begin to come out again.
Movies 16 in Janesville received a similar grant for $233,918.
In total the state awarded $10 million in CARES Act funds to more than 50 movie theaters around Wisconsin.