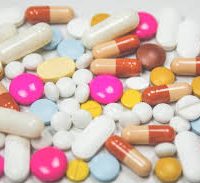 The Janesville Police Department and Janesville Mobilizing for Change team up to host a follow-up prescription drug round-up after the last one was cut short due to inclement weather.
Citizens can turn in unwanted or expired pills, liquids, patches, and pet medicines from 9:00 a.m. until noon Saturday at Festival Foods in Janesville.
Medicine that is less than a year past the expiration date is donated to HealthNet of Rock County.