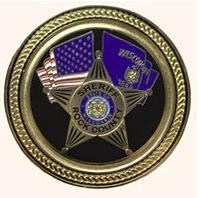 A head-on collision near Janesville kills one driver and leaves the other severely injured.
The Rock County Sheriff's Office says the two-vehicle crash occurred just before 9:00 p.m. Tuesday night on Highway 14 near Newville Road in the Janesville township.
A 55-year-old Janesville man was pronounced dead on scene, and a 63-year-old Janesville woman was taken to the hospital with what the sheriff's office called "serious injuries."
Investigators believe the dense fog played a role in the crash, and the sheriff's office is not currently pursuing any criminal charges in the incident.
The Wisconsin Department of Transportation reported westbound Highway 14 closed for over three hours after the crash.