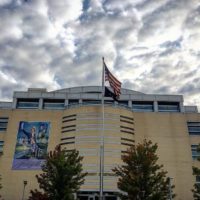 A 39-year-old Janesville man who faces charges of operating while intoxicated with a passenger under 16, neglecting a child, resisting an officer, and bail jumping pleads not guilty.
Ricardo Moreno was represented by Philip Brehm in Rock County Court afternoon, where a not guilty plea was entered in front of Court Commissioner Stephen Meyer.
Janesville Police say an officer stopped a vehicle in the area of South Academy Street and West Court Street last month after it failed to stop at a stop sign.
Moreno is accused of fleeing on foot in the 100 block of South Academy, leaving a young child behind in the vehicle.
Moreno was located with the help of a K-9.