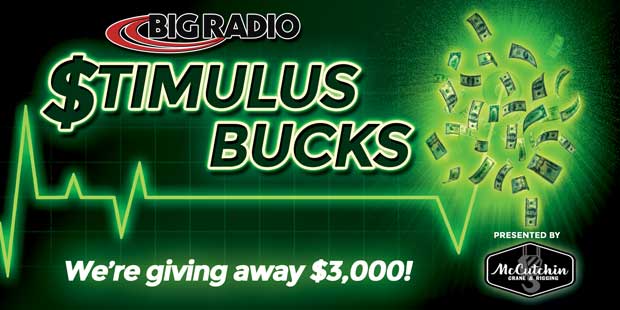 Congratulations to our winners!
$1,000
Vonda Vogel
$500
Candy Brooks
$250
Stacey Lohmeyer
Cathy Machejewski
$100
Lucas Shutty
LeRoy Laursen
Mark Leisten
Brenda Coleman
Shawn Phillips
Cindy Deegan
Brett Lunde
Nicole Randall
Ken Sexe
Jovani Wagner
Presented by McCutchin Crane and Rigging


Crane rentals and services for all sized projects!
Thank you to our sponsors!
Big Radio Stimulus Bucks Official Rules