NOTE:   WCLO is the major Rock County outlet for Badgers, Bucks, Brewers, Packers and local High School football.   These sports broadcasts will pre-empt the schedule when game broadcasts are scheduled.   To check our planned sports broadcasts, visit our sports broadcast schedule page.
SATURDAY PROGRAM GUIDE
Midnight-5 a.m. Coast to Coast AM
Take part in a nationwide call-in show that offers a perfect balance of topical issues, information and humor.
Related website: Coast to Coast A.M.
5:10 a.m. – 5:30 a.m.  Info Track
This weekly public affairs program features noteworthy news and commentary on a variety of topics including health care, drug abuse prevention, politics, public safety and a variety of other issues that affect our every day lives
5:30 a.m. – 6:00 a.m.  Ag Matters
Listen to the latest podcast now.
Show archives are available on our audio page.
Locally produced each week by WCLO, Ag Matters is presented in cooperation with the Rock Coungy Ag Business Council. The program addresses a wide variety of topics and stives to foster a better understanding of how important agriculture is to the economy and the community.
6 a.m.-7:30 a.m. WCLO Saturday Morning News
Wake up to Rock County's only all news and information radio station. CBS National news on the hour. Local news twice hourly plus weather, sports and entertaining feature segments.
7:30 a.m. – 8 a.m.    Van Galder Tour and Travel Show  OR

Elder Life Radio.
These two programs run in alternate weeks.
Van Galder Tour and Travel Show provides listeners on great travel opportunities through Van Galder as well as discussion of other travel-related topics from licensed travel professional, Lisa Sympson and other travel experts from the Van Galder Staff.
Elder Life Radio takes a look at the many topics and issues surrounding planning and protecting your assets from the many unexpected pitfalls that may befall us as we age. Hosted by Douglas Ley & Scott Moan.
Listen to the latest podcast from Van Galder Tour and Travel
Listen to the latest podcast from Elder Life Radio
8 a.m. – 9 a.m.    The Flower Hour from K&W Greenery.
The Flower Hour continues to delight listeners of all ages and all gardening abilities. Jordan brings her expertise on everything that grows and provides answers to listener questions throughout the 8am hour of news and information every Saturday.
Listen to the latest podcast now.
Archives are available in podcast form from our audio page.
The show is LIVE and your calls are welcome at 608-752-4000
9 a.m. – 10 a.m.    "More for your Money: An Uncommon Sense Approach to Investing"
Sheena Hanson and John Berkley's "More for your Money: An Uncommon Sense Approach to Investing" Program offers insight and advice on topics related to investing and building a strong financial plan.
The show is LIVE and your calls are welcome at 608-752-4000
10:00 a.m. – 12:00 p.m.  Jill on Money or Wisconsin Sports play-by-play
Money guru Jill Schlesinger helps listeners take control of their financial lives and better understand all-things-money.
Jill On Money is entertaining, humorous, and above all, approachable. The show appeals to anyone who wants to know more about money, regardless of asset level.
Jill Schlesinger is the Editor-at-large for CBS Moneywatch.com. She owned and operated an investment management firm for 14 years and is a certified financial planner. Jill specialized in managing money in a way that was consistent with the risk tolerance of her former clients and presents financial concepts that are fun, entertaining, and easy-to-understand.
This show is tape-delayed, but you can call the show line anytime at 855-411-JILL; email: askjill@moneywatch.com; or follow Jill on Twitter.
12:06 p.m. – 2 p.m. Bloomberg Businessweek or Wisconsin Sports
WCLO brings you more Wisconsin team sports coverage than any other Rock County Station including the Brewers, Bucks, Badgers, Packers and local high school teams.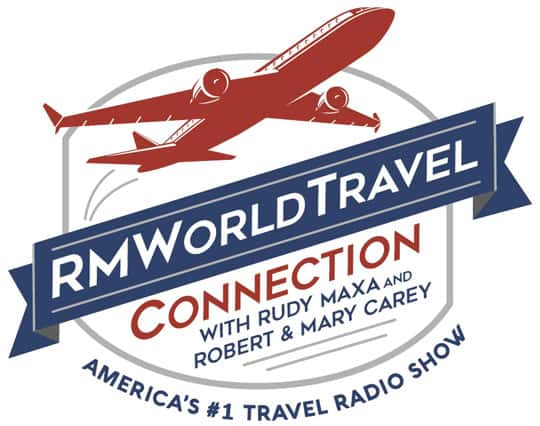 2:00 p.m. – 4:00p.m.  RMWorldTravel Connection with Robert & Mary Carey and Rudy Maxa
or Wisconsin Sports
America's #1 Travel Radio Show. Rudy Maxa and the Careys bring listeners breaking travel news, topical talk, high-profile guests, honest commentary, tips/trends, straight-forward advice, inside scoop, fun and entertainment, and so much more! .
4 p.m.-5 p.m.   Legends of Success  or Wisconsin Sports play-by-play.
Join John Resnick every week for a unique radio program featuring insights from our country's most successful entrepreneurs, entertainment icons, and members of the prestigious Forbes 400 List. This program offers listeners a rare opportunity to hear first-hand the exclusive interviews and personal journeys of how America's greatest legends made it to the top.
5 p.m.-6 p.m.  "The Income Generation"  or Wisconsin Sports play-by-play.
The Income Generation with David J. Scranton offers real solutions to the saving and investment challenges facing all hard-working Americans! The Income Generation shows you precisely how to protect your money from stock market turmoil, grow your portfolio strategically, and generate reliable income to enjoy the kind of life you dream about and deserve!
6 p.m.- 7 p.m.  CBS Weekend Round-Up   –  OR- Wisconsin Sports
Our CBS News team in Washington wraps up the news of the week and goes deep into the major stories with CBS News correspondents.
7 p.m.-8 p.m. Classic Radio Theater or sports play-by-play.
Classic Radio Theater features great radio programs that warmed the hearts of millions for the better part of the 20th century. Host Wyatt Cox brings the best of radio classics back to life with both the passion of a longtime (as in more than half a century) fan and the heart of a forty year news man.
8 p.m.-12 midnight  "Hollywood 360" (Old Time Radio Shows) – OR- Wisconsin Sports
Hollywood 360 is a weekly nostalgia and showbiz radio show, hosted by 30-year broadcast veteran Carl Amari,  Each weekly show presents the best in classic radio (Jack Benny, The Shadow, Gunsmoke, Dragnet, Suspense), celebrity interviews, current movie reviews, trivia contests, and the latest in showbiz news.