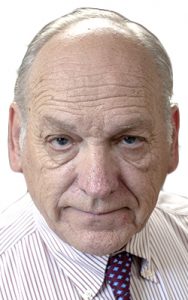 HOMETOWN: Janesville, Wisconsin
HOW DID YOU GET STARTED IN RADIO?
Student engineer and resident juvenile delinquent in 1962 at WCLO.
FAVORITE "CELEBRITY" ENCOUNTER:
Standing in line with David Letterman at the Indianapolis Motor Speedway waiting to get credentials for the Indy 500 – he did not recognize me.
WHAT WOULD YOU BE DOING IF YOU WEREN'T IN RADIO?
Hand Modeling
FAVORITE QUOTE:
Mess Sergeant at Fort Lewis, Washington in 1968 on my way to Vietnam – "Private Milam, I don't have to worry about giving you a welcome home steak dinner next year. You'll never make it back from 'Nam."