Win a Yamaha Wolverine 700 4×4 UTV!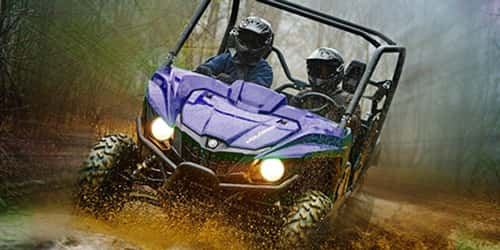 This summer,

WCLO

 is giving YOU the chance to win a Yamaha Wolverine 700 4×4 UTV from Hankster's Motorsports!

HOW DO I WIN?!?
It's easy!  Just play our Rollin' & Winnin' Dice Game at all of our UTV stops… The more you play, the better your chances of winning this awesome Yamaha Wolverine!
ROLLIN' & WINNIN' STOPS:
(check back for more stops being added)
Official UTV Giveaway Contest Rules*
Final Giveaway Notice:  All contestants must be present at the final giveaway event at Hankster's Motorsports, 6319 US-51, Janesville, WI 53546 from 12:00 p.m. to 2:00 p.m. on Saturday, August 10, 2019 in order to be eligible to win the grand prize.  All qualifier entries received by any method must be submitted for the final drawing no later than 1:45 p.m.  No new qualifiers on site will be selected after 1:30 p.m.
Grand Prize Description:   The Grand Prize (may be referred to in these rules at a U-T-V) is a Yamaha Wolverine 700 4X4, Model # Wolverine 700 4X4 as displayed at selected contest broadcasts.  Declared value is $15,000.00.
Eligibility:   Unless otherwise specified or identified by WCLO/WJVL and/or its affiliates as ineligible to participate, eligible contestants must be listeners of the radio stations, living or working within the general coverage areas (Southern Wisconsin and Northern Illinois) and legal U.S. residents 18 years of age or older to play or win any prize.  Listeners to the station audio streams are eligible under the same conditions as listeners of the terrestrial signals, with the restriction that any prizes won are the sole responsibility of the stream listener to claim and procure. Stream listeners agree to abide by any additional conditions that may apply in their state of residence regarding contest participation and conditions of winning any prize.
To play:  Attend specially designated live broadcasts as publicized on-air and on station websites (www.wjvl.com  and www.wclo.com ).  Stop by any specially designated broadcast to play the "Rollin' and Winnin'" qualifying game.  All eligible persons shall have one opportunity to qualify for the final drawing by rolling and farming dice to spell the word WIN.   Each contestant will have a maximum of six dice rolls
to spell WIN.
"Rolling and farming" refers to a process whereby each contestant will "save" any of the necessary letters to spell the winning word that are rolled during a single roll.  The contestant will then roll the remaining dice in each successive play until either six rolls are completed or the word WIN is spelled in its entirety.
Contestants may play and qualify once at each individual location.   A play resulting in an official qualification will grant the contestant a 'qualification card', which they must bring to the final event in order to be eligible to win the grand prize.
Additional on-air bonus qualifying:

During the contest period, WCLO and WJVL reserve the option to offer the opportunity for listeners to earn a 'qualification card' by completing an on-air contest.  Each on-air contest may vary in its form, but will always be a 'random' result (i.e., taking a particular caller number, playing an on-air game with a random outcome methodology) that has the potential to reward listeners to the station at the time chosen.  Each on-air play (if any) will result in a 'qualification card' being created for the winner who must pick up the card at the WCLO/WJVL studios (1. S. Parker Drive, Janesville, WI) prior to the final giveaway event in order to be eligible to use that card in the final drawing.
No individual person may qualify more than once on-air whether on WCLO or WJVL during the contest period.   This is in addition to any on-site qualifications they may collect.

Grand Prize Event:

The final "specially designated" qualification broadcast will be held from 12:00 p.m. until 2:00 p.m. on Saturday, August 10, 2019 at Hankster's Motorsports.    During this event, the "rollin' and winnin'"dice roll game will be available for qualification until 1:30 p.m. for any eligible person to earn one qualification for the grand prize event.   Each participant on the day of the grand prize event will be issued a hand stamp to show his or her participation in the final qualification round.   Contestants refusing the hand stamp will not be eligible to play.
All contestants holding official 'qualification cards' from previous broadcast events must present them to contest officials between 12:00 p.m. and 1:30 p.m. to be entered for the final event.
At approximately 1:45 p.m., a final random drawing will be conducted from all qualifying entries received.   Six finalists will be chosen to participate in a final round of dice play.
During the final round, each of the finalists will again "roll and farm" the dice to spell the word WIN.    Each finalist shall have the opportunity to play an initial round and the finalist taking the fewest rolls to spell WIN will be declared the grand prize winner.
In the event of a tie in the final dice roll, the two (or more) finalists with the tying low roll counts will play an additional round with the same structure as the first.   This play will continue until one winner achieves the lowest roll count in a tie-breaker round and that finalist will be declared the winner.

Employees and immediate family members of WCLO, WJVL, Bliss Communications, Inc., Hankster's Motorsports and participating sponsors are not eligible to win.  Immediate family includes spouses, grandparents, parents, siblings, children and grandchildren.
All decisions of WCLO/WJVL regarding the interpretation of rules, including but not limited to the execution of the contest, eligibility of contestants, and decisions regarding errors or omissions to the official rules, are final.
By registering, you give WCLO/WJVL and Hankster's Motorsports the authorization to use your name, photo, video or voice recording, likeness or social media posts in promotional materials without further compensation.  You also authorize Hankster's Motorsports to include your entry information on their in-house mailing list.  Entry information will not be sold or offered to any other businesses except Hankster's Motorsports and WCLO/WJVL.
Delivery of the prize and any associated expenses (including taxes, title and registration) are the responsibility of the winner.
Prize may not be exchanged or transferred and is not convertible to cash.  Prize must be accepted in "as is" condition at the time of the drawing. Unless otherwise specified, the prize does not include any additional goods or services including, but not limited to delivery, fuel, accessories, maintenance, attire, insurance or fees associated with owning or operating the prize.  No further rights to any warranty of any kind are assigned or implied.
WCLO/WJVL reserve the right to disqualify any entry not conforming to the rules of the promotion at any time.
WCLO/WJVL and its contest and promotional partners assume no responsibility for fraud committed by any entrant.  In the event it is determined that an ineligible entrant wins a prize, WCLO/WJVL reserve all rights to the ownership and return of the prize and all costs associated with remedying any prize award to an ineligible entry or entrant.
Hankster's Motorsports Inc., WCLO/WJVL, Bliss Communications LLC and their parent and subsidiary companies and participating sponsors are not responsible for any liabilities arising directly or indirectly from the award or use of the prize.  The same entities make no claim as to the condition of the prize on the date of giveaway, and offer no warranty or other guarantees regarding acceptance of the prize.
Winner is responsible for any taxes or fees associated with winning the prize, including but not limited to federal and state income tax, state sales tax, title and license fees.
Contest begins May 11, 2019.  Contest ends August 10, 2019.
No purchase necessary to play.  Void where prohibited.
*Updated to reflect time change