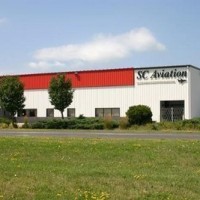 The Janesville City Council approves $100,000 in tax incremental financing to help an area business expand.
SC Aviation Inc. is looking to build a new 36,000 square foot aircraft hangar at the Southern Wisconsin Regional Airport to expand their charter jet service.
SC Aviation will be required to construct a building with a value of $1.1 million, and create 31 new high-paying jobs in the next three years.
SC Aviation plans on investing almost $37 million in the project including the building and equipment.
The Council approved the TIF deal in a unanimous vote Monday) night.