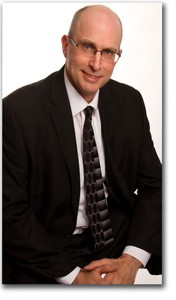 HOMETOWN: Ripon, Wisconsin
HOW DID YOU GET STARTED IN RADIO?
Having grown up about five-miles out of town on Radio Road, I stopped into my hometown radio station one Autumn Thursday after class at the high school.  After telling the general manager how much I wanted to be in radio, he gave me a "live" audition reading news copy for the staff, and hired me on the spot.  I trained for two-hours the next night, and was on the air alone for a six-hour shift the following night  Saturday.  That was in 1978, and I've  enjoyed working at that station three different stretches during  my career.
HOBBIES:
Being a Wisconsin boy my hobbies are pretty traditional.  Woodworking, camping, fishing, cheese eating, and Green Bay Packer watching.
FAVORITE "CELEBRITY" ENCOUNTER:
Years ago when Tony Bennett  was on his un-plugged tour, I had a chance to introduce him to a packed auditorium.  Backstage we chatted about what he wanted said.  As I went out on stage, my newlywed wife Rose stepped in to take my place in talking to Mr. Bennett.  It wasn't until he walked out on stage did she realize I hadn't been simply chatting with a stage hand.
WHAT WOULD YOU BE DOING IF YOU WEREN'T IN RADIO?
Sleeping in.
FAVORITE QUOTE:
'Don't take life too seriously, you don't come out of it alive anyway. – Red Skelton